Cathedral Choral Workshop,
Helena Waverchuck, Director
Saturday, October 21, 2017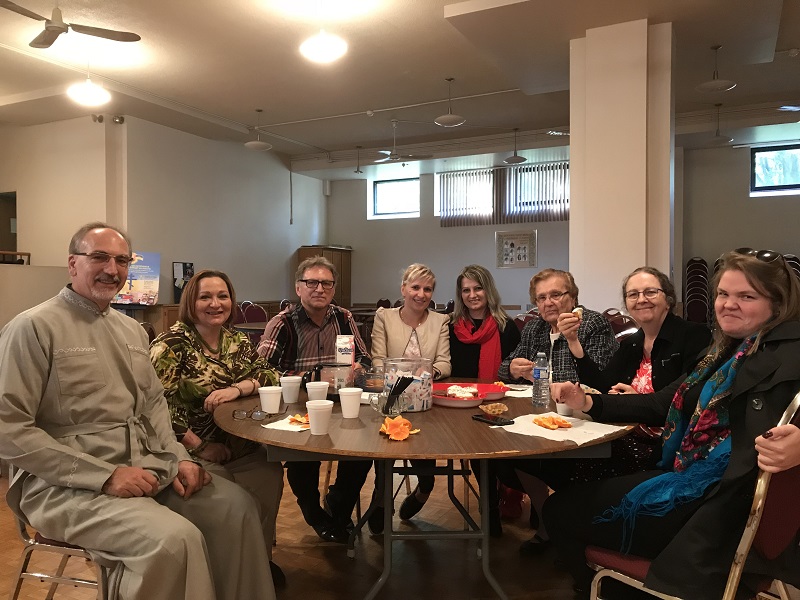 Fr Volodymyr delivers a lecture to the choristers during the choral workshop, which was given by Helena Waverchuck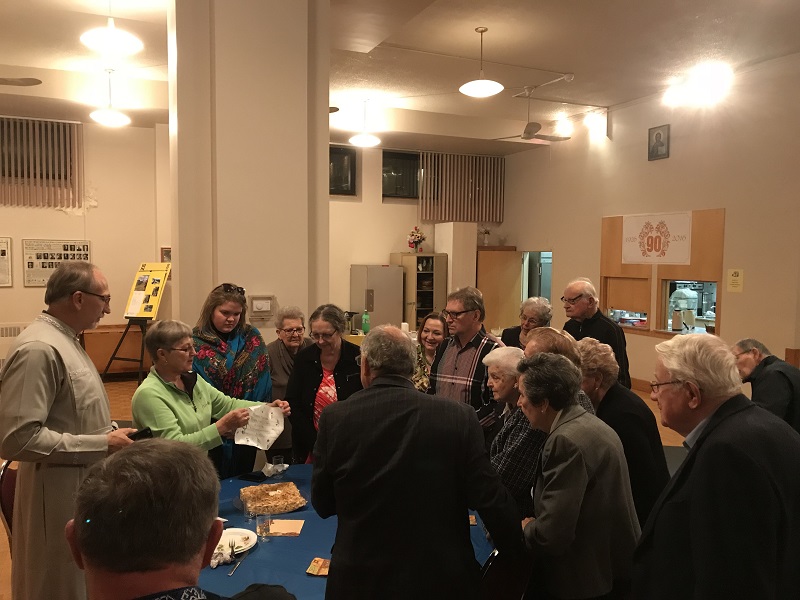 Present and former choristers bid Halia Chrebto-Humeniuk farewell, who is moving to Toronto after 47 years of dedication to the St Sophie's choir.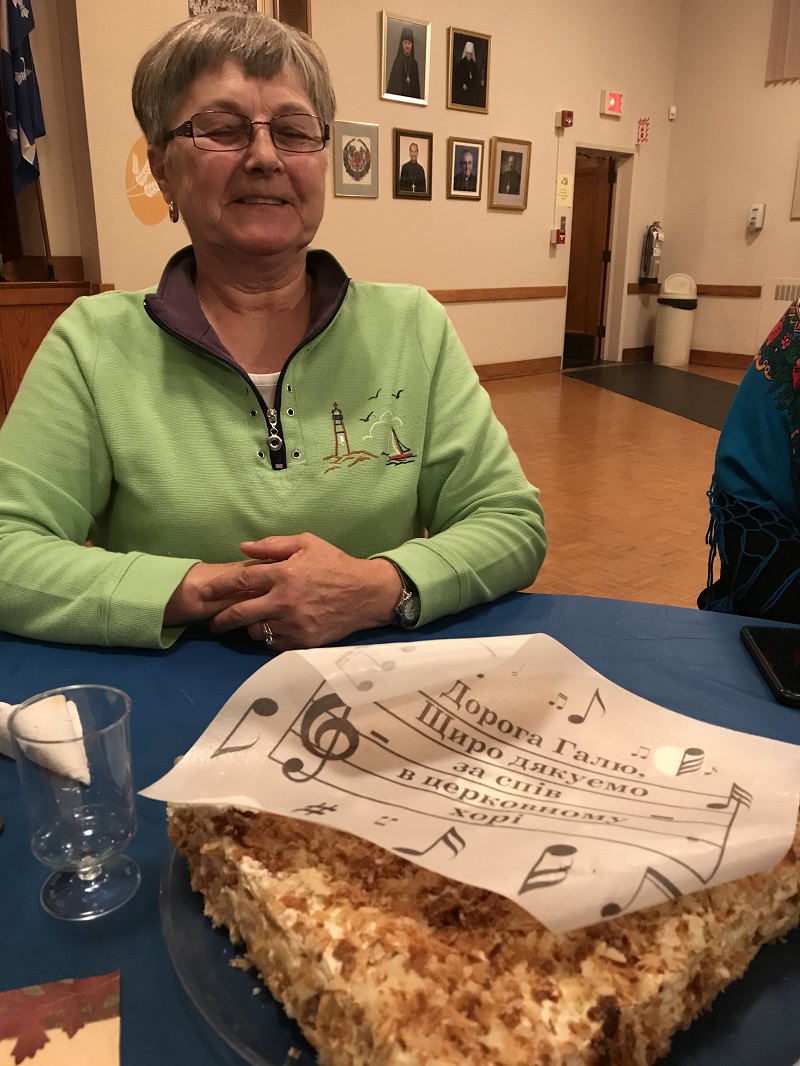 Halia Chrebto-Humeniuk's farewell gifts (the delicious Napoleon cake was graciously gifted by our parishioner Tania Gâteau-Boukovynka)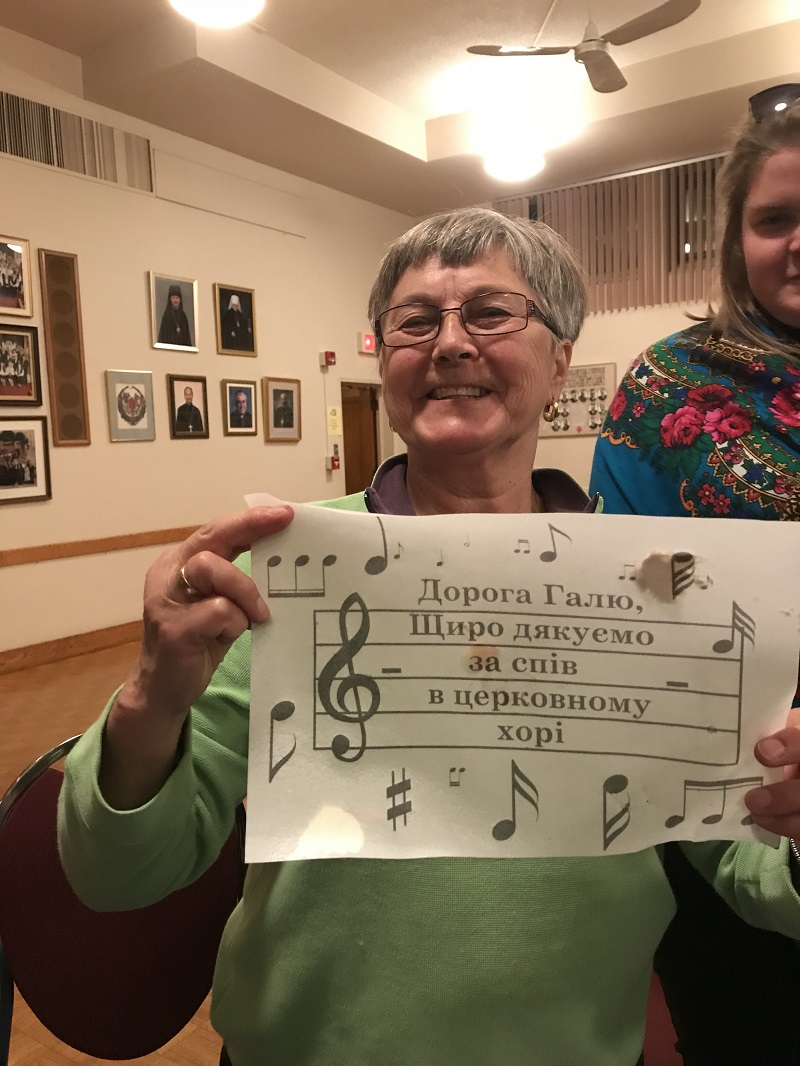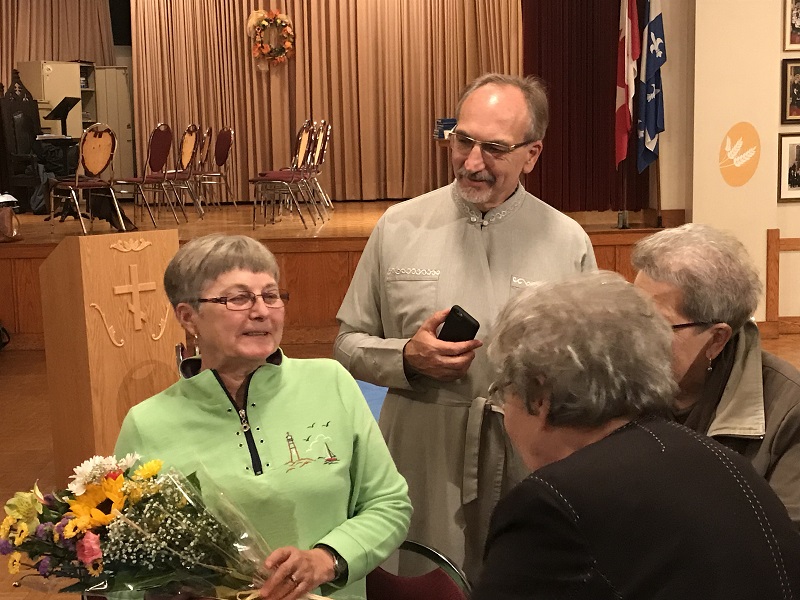 The beautiful bouquet of flowers was prepared by Sophia Kurhan (Fleurs de Zofia on rue Bélanger), a devoted member of the neighboring parish, the Assumption of the Blessed Virgin Mary Ukrainian Catholic Church.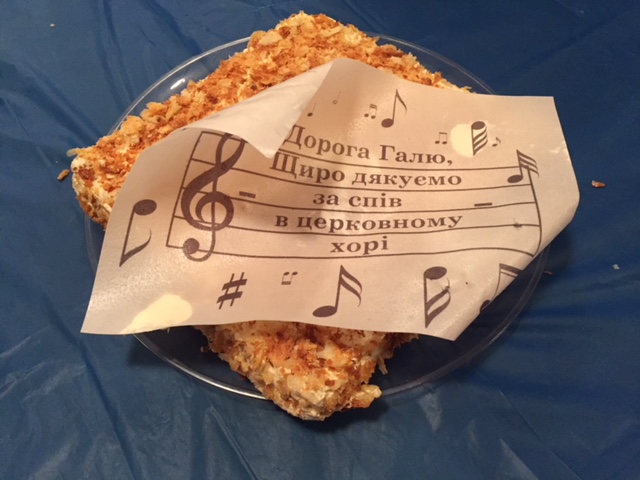 The meal was complimented with tasty pizza from our parishioner Oksana Tulska-Popiv's restaurant Pizza Maison on rue Masson.